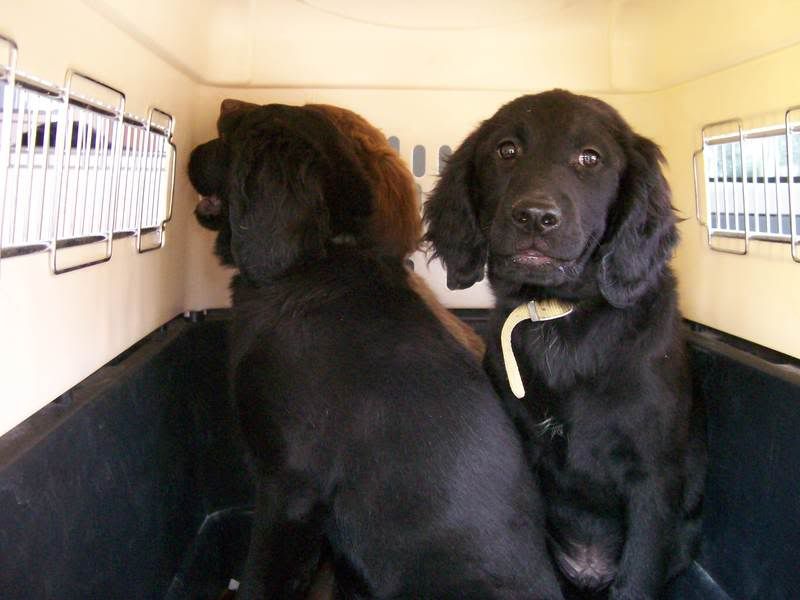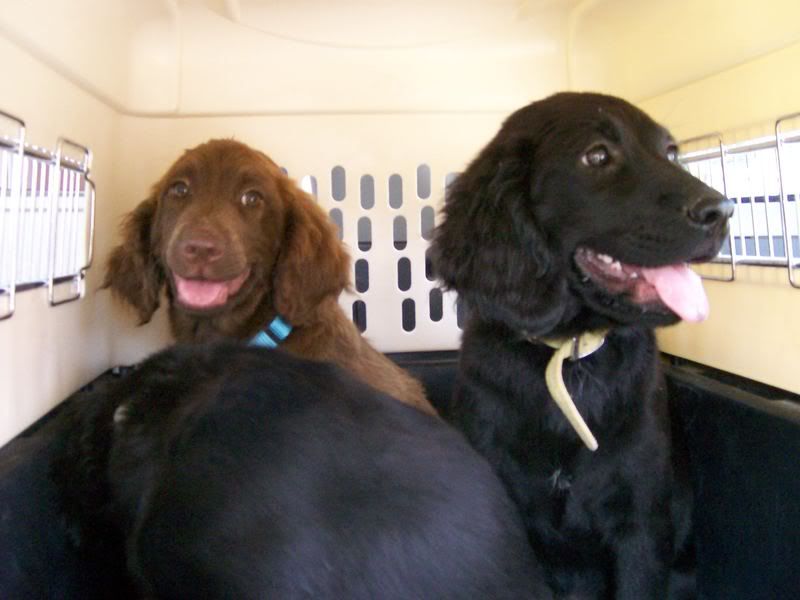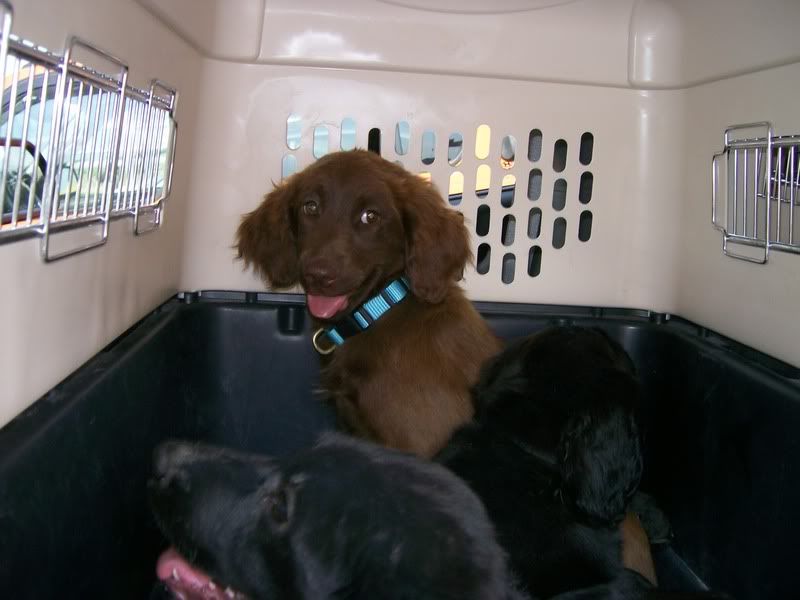 Mom's bakhk! Here are some pikhks of the pups! They were inkhredibly sweet BUT did not get out of their khrates. WHY? The lady that had them before Mom said they did NOT khare for a tether and that they sounded like they were being stabbed whilst on a leash SO they decided not to stress them!
They were great passengers! At one point, one of the blakhk ones that was in the khrate khlosest to Mom as she drove started saying something SO Mom reached bakhk and was treated to several miles of puppy khysses!
The brown ones were inkhredibly beeWOOtiful with amber eyes and wavy parts!
The transport khoordinator indikhated that hadn't been really socialized when the one shelter had gotten them but someone had worked with them - well, they did a great job! These seven pups WILL melt hearts!
Hugz&Khysses,
Khyra
PeeEssWoo: Suka, I'm so sorry - I don't know why my mom thought woo were what woo weren't!